5 Cool Things to Do in New South Wales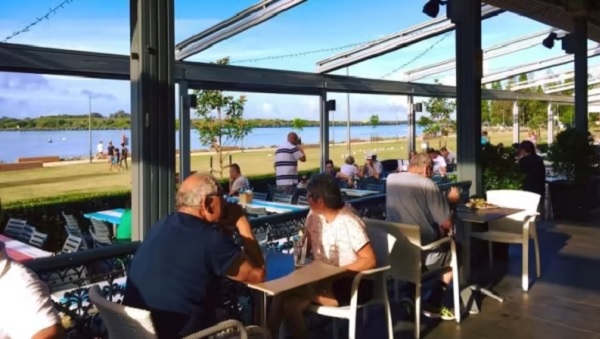 NSW is one of the jewels of Australia. A stretch of coastline on the eastern part of the country that borders Queensland in the north, Victoria to the south and South Australia to the west. If you are planning a visit to NSW in the near future, here are some cool things to add to your itinerary.
Hike the Blue Mountains – If you are visiting NSW, you simply must experience a hike in the Blue Mountains. Jamison Valley is home to stunning rainforests where you can observe diverse wildlife and you can book a hike online. There are guided and self-guided hikes of varying levels of difficulty and if you are a nature lover, this is surely for you. Finish the day with dinner at one of the top restaurants in Port Macquarie where you can browse the many images you took.
Visit Mayfield Garden – This is a fantastic day out for a family; the largest Cool Climate Garden in the country, the 49-hectare garden is full of narrow pathways that you can explore. There are interactive games that you can play, plus you can get lost in a crazy hedge maze, enjoy the Rose Garden and wonder at the Chinese Pagoda, a great place for Instagram pix.
Spens the Day at Taronga Zoo, Dubbo – Set in the Orana Region of NSW, this is the place to see a diverse range of wildlife and you can rent a bike or a cart to explore the 5kms of many features. Here you will find all the big cats, elephants and giraffes, plus a whole host of endangered species and when you buy a ticket, it is valid for two days, allowing you more time to see everything. There is a Visitor's Plaza when you can eat, drink and take in the amazing scenery and this is a great place for families.
Experience Cape Byron Lighthouse – A must-see vista can be found at the Cape Byron Headland, at the easternmost point of Australia, an area that is cared for by National Park Rangers. There are well worn hikes along the cliffs with some amazing vegetation that is found nowhere else; the lighthouse keeper cottages are well worth a visit and, of course, the lighthouse itself.
Explore the Big Banana Fun Park – Located on Coffs Coast, this park is home to the biggest waterslide in Australia and a few white-knuckle rides that must be experienced. There is much to do here, so make sure you arrive as soon as they open, giving you more time to explore this unique fun park.
There is a lot of information on NSW and the best places to visit and we hope that your holiday is a memorable one!